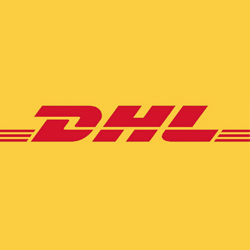 Customs Entry Agent
Sorry, this job has expired.
Erlanger, KY
Health Insurance, Life Insurance, Dental Insurance, Vision Insurance, 401K / Retirement plan
What makes DHL great? Our people! We know each employee's individual contributions make us the #1 Express Delivery and Logistics Company in the world. Start your career with DHL today!

We have an immediate career opportunity for qualified Customs Entry Agents in our Customs Brokerage Department at our Erlanger, KY location.

As a Customs Entry Agent, you will ensure compliance with federal and foreign regulations governing the shipment, receipt, and documentation of imported products while processing separate entries to Custom Border Patrol (US Customs). You will also compute tariffs (taxes) and price conversions of merchandise imported from foreign destinations. In addition, you will also be asked to examine various documents, including invoices, bills of lading, and shipping statements to obtain the release of incoming freight and resolve delays.

Come and visit our recruiters in person from 9am-2pm or 4pm-8pm on August 28th for an immediate interview.

Apply today and receive the details when you enter your email address.

• High school diploma or equivalent. Associate's degree preferred.
• 1 year of experience in transportation or customs preferred.
• Overtime is required. You must be able to work over time.
• Proficiency with Microsoft Office (Word, Excel, Outlook), database and web-based applications.
• Courteous and clear telephone voice.
• Proficiency on a 10-key calculator.
• Participate in planning and directing the flow of traffic to/from foreign destinations.
• Effectively classify dutiable import/export shipments to ensure compliance with all government agency rules and regulations.
• Process all requests for extensions, expiration, cancellation, and all government entries.
• Communicate with origin and destination locations regarding shipment status and special handling and delivery processes.
• Apply for Import/Export Permits and Certificates of Eligibility.
• Maintain an open line of communication with the department of foreign affairs.
• Receive and distribute all incoming and outgoing mail and correspondence.
• Good oral and written communication, problem solving, and interpersonal skills.
• Tuesday-Saturday, 8pm-4:30am.

DHL is an Equal Opportunity Employer. We evaluate qualified applicants without regard to race, color, religion, sex, sexual orientation, gender identity, national origin, disability, veteran status, or any other protected characteristic.

12652