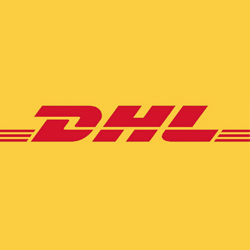 Part-Time / On-Call Ramp & Warehouse Operations Agents
Miami, FL
401K / Retirement plan, Dental Insurance, Health Insurance, Paid holidays, Paid vacation, Vision Insurance
Whether looking for your first job, a career change, or want to join a company that rewards strong work ethic and a desire to succeed - DHL may have your answer. 
DHL Express has immediate openings for Part-Time/On-Call Ramp & Warehouse Operations Agents based out of the Miami Hub. Ramp & Warehouse Agents are a crucial component to the success of DHL's operations. They are involved in Ramp & Sort operations at the Miami Hub including, processing time-sensitive materials for pick-up, transit, and delivery, as well as sorting, loading, unloading, and material handling. 
Join us and help us achieve our mission… Excellence Simply delivered and have a Best Day, Every Day!
Tasks and Accountabilities
Assist with the sorting, loading, and unloading of our Customer's shipments; ensuring that they are handled and stored with care, safely and efficiently
Move material with speed and accuracy according to established procedures to meet deadlines for business necessity.
Complete training in the use the equipment to get the job done in a safe and efficient manner (i.e. forklifts, handheld scanners, Tugs, K-Loaders)
Opportunity for growth with on-the-job experience and classroom training!
Skills & Qualifications
Must be at least 18 years old
Must possess a valid driver's license and a clean Motor Vehicle driving record
Must be able to lift, carry, push, and pull 50 lbs frequently; up to 70 lbs occasionally
Must be able to walk, climb, reach overhead, squat, bend, kneel, stoop and crouch repeatedly
Exceptional ability to multi-task
Ability to stand for long periods, bend, stoop and climb stairs/ladders
Ability to work in all weather conditions
Ability to read and understand English
Ability to work in all weather environments
Must pass FAA, TSA, CBP background and security checks to acquire a SIDA (airport security) badge and seal to work in an Airport Secured Area facility for DHL facility access and pass a drug screen.
Work Hours
1st shift, 3rd shift, part-time, weekend, and casual shifts available.
Please call the Recruiting Center at DHL Express to schedule an appointment for an interview and drug screen in order to complete the application process.
Please bring a form of state or government-issued photo id, a state-issued birth certificate or passport, and your social security card. If you have any questions, please contact the Recruiting Center.
Click "Apply now" for details.
DHL is an equal opportunity employer. We evaluate qualified applicants without regard to race, color, religion, sex, sexual orientation, gender identity, national origin, disability, veteran status, or any other protected characteristic.  
58564521